Looe
From Coastal Wiki
Looe
Administrative Port: Plymouth
County: Cornwall
Population: 5000
Looe is a small coastal town and busy fishing port in south-east Cornwall, England. Looe is divided in two by the River Looe, with East Looe and West Looe being connected by a bridge. The town is situated around a small harbour and along the steep-sided valley of the River Looe which flows between East and West Looe to the seabeside a sandy beach. Off shore to the west, opposite the stonier Hannafore beach, lies the picturesque St George's Island, commonly known as Looe Island. While Looe remains a fishing town, its main business is from tourism with much of the town occupied by hotels, guest houses and holiday homes.[1]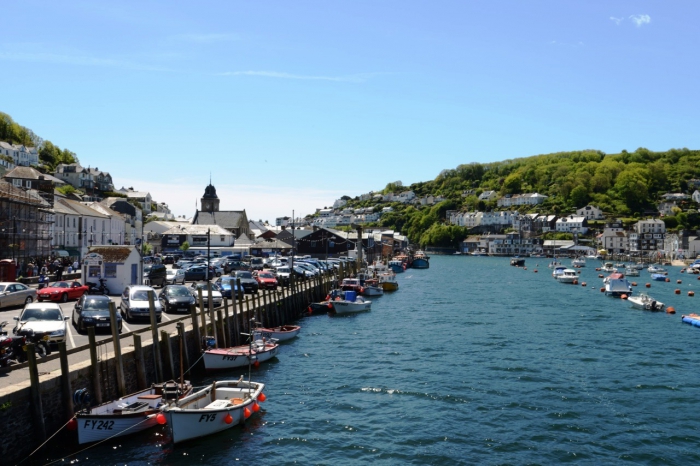 Picture: Fishing harbour of Looe (Author: GIFS Researcher Photography)
Video:UK's oldest fisherman Bill Hocking from Looe, Cornwall (2010). "The oldest fishermen in the country celebrated 70 years of netting seafood despite never tasting his catch - because he doesn't eat FISH. Bill Hocking began fishing in May 1940 as 11-year-old boy and is still hauling lobster and crabs 70 years later"
Background information
Fishing Fleet
Vessel type 1
31
Fishing Fleet
Vessel type 2
10
Fishing Fleet
Vessel type 3
Fishing Fleet
Vessels total
41 [2]
Landings
Total Landings (tonnes)
Demersal (tonnes)
Landings
Total Landings (tonnes)
Pelagic (tonnes)
Landings
Total Landings (tonnes)
Shellfish (tonnes)
Landings
Total Landings (tonnes)
Main species (tonnes)
Landings
Total Landings (tonnes)
All species (tonnes)
Landings
Values
Demersal
Landings
Values
Pelagic
Landings
Values
Shellfish
Landings
Values
All species
Landings
Number of fishermen
Number of fishermen (Regular)
Landings
Number of fishermen
Number of fishermen (Part-time)
Landings
Number of fishermen
Number of fishermen Total
Landings
Major fish species
Landings
Landing points
Landings
Location of auctions
Looe Fish market
Governance and organisation
Governance
Looe FLAG
Governance and organisation
FLAG
Cornwall
Governance and organisation
Location of fishermen's organisations
Looe Fishermen's Protection Association
Branding
Brand labels
Fish as food
Fish selling
-Auctions: Looe Fish Market
-Fish shop next to quay: Pengellys
Fish as food
Fish processing
-Simply Fish - Unit 4, New Granite Quay, East Looe Quay, East Looe, Cornwall, PL13 1DX
-Pengellys
Fish as food
Restaurants/hotels
-The Old Sail Loft Restaurant, Quay St, Looe, Cornwall PL13 1AP
-Trawlers on the Quay, The Quay, Looe, Cornwall
-Squid Ink, Squid Ink Restaurant, Lower Chapel Street, Looe, PL13 1AT
-Smugglers Cottage Restaurant, Middle Market Street, Looe PL13 1AY
Tourism & Education
Tourism & Fishing
Fishing trips:
-Fishing Cornwall
-Typhoon Fishing Trips
Tourism & Education
Festivals
-Looe Festival by the Sea
-Looe Lugger Regatta
Tourism & Education
Fishing museums
Looe Museum
Tourism & Education
Aquariums
Tourism & Education
Monuments
Tourism&Education
Fishing training School
Quayside Community Centre
Vessel type 1: <10 m vessels

Vessel type 2: >10 m vessels
References