Porthleven
From Coastal Wiki
Porthleven
Administrative Port: Newlyn
County: Cornwall
Population: 3094
Porthleven is a town and fishing port in Cornwall, England. It is the most southerly port on the island of Great Britain and was originally developed as a harbour of refuge, when this part of the Cornish coastline was recognised as a black spot for wrecks in days of sail. Fishing co-exists with tourism and both are important economies for Porthleven.[1]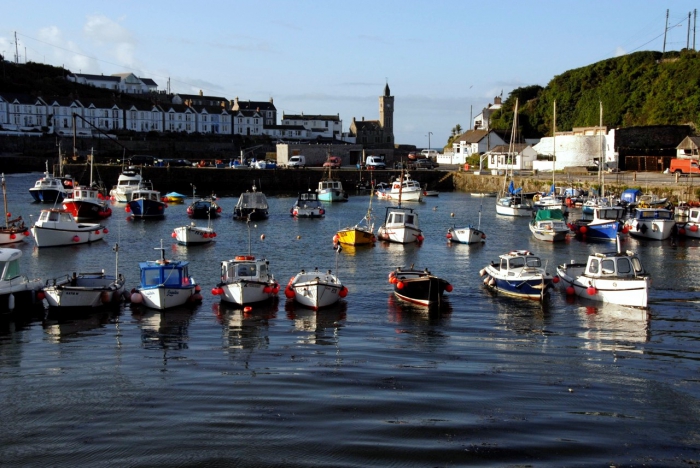 Picture: Porthleven boats. Author: GIFS researchers
Video: Historical Porthleven. "A poem by Roger Hosking about the history of the Cornish fishing village of Porthleven, with old photographs, and set to the music of 'I dreamed a dream'."
Background information
Fishing Fleet
Vessel type 1
19
Fishing Fleet
Vessel type 2
0
Fishing Fleet
Vessel type 3
Fishing Fleet
Vessels total
19 [2]
Landings
Total Landings (tonnes)
Demersal (tonnes)
Landings
Total Landings (tonnes)
Pelagic (tonnes)
Landings
Total Landings (tonnes)
Shellfish (tonnes)
Landings
Total Landings (tonnes)
Main species (tonnes)
Landings
Total Landings (tonnes)
All species (tonnes)
Landings
Values
Demersal
Landings
Values
Pelagic
Landings
Values
Shellfish
Landings
Values
All species
Landings
Number of fishermen
Number of fishermen (Regular)
Landings
Number of fishermen
Number of fishermen (Part-time)
Landings
Number of fishermen
Number of fishermen Total
Landings
Major fish species
Landings
Landing points
Landings
Location of auctions
Governance and organisation
Governance
Porthleven FLAG
Governance and organisation
FLAG
Cornwall
Governance and organisation
Location of fishermen's organisations
Porthleven Fishermen's Association
Branding
Brand labels
Fish as food
Fish selling
Fishmonger: Quayside Fish, Portleven
Fish as food
Fish processing
Quayside Fish, Portleven
Fish as food
Restaurants/hotels
Quayside Fish, The Harbourside, Porthleven, Cornwall, TR13 9HJ
Tourism & Education
Tourism & Fishing
Fishing Trips: The Starfish, The Harbour, TR13 9JB Porthleven
Tourism & Education
Festivals
Tourism & Education
Fishing museums
Tourism & Education
Aquariums
Tourism & Education
Monuments
Tourism&Education
Fishing training School
Vessel type 1: <10 m vessels

Vessel type 2: >10 m vessels
References